In last month's Content Marketing Roundup, we focused on utilizing creative content strategies to help you develop and effectively promote your content across different mediums, whether on your own company blog or via popular social media sites like Twitter, Facebook, LinkedIn and even Reddit. Those strategies are still viable as ever, and so this month we wanted to capitalize on those creative ideas by introducing a strategy angle that we all could practice more of: adaptability.
Adaptability is the ability to adjust oneself readily to different conditions: to change or be changed in order to fit or work better. Adaptability in content marketing is crucial if you want to remain competitive in the changing marketing landscape, especially if, for instance:
you have up until recently relied heavily on guest posting as a means of content promotion, since it is now being termed dead (although that is up for debate); or
you have many competitors in your content niche, since the current tools available online today are not only enabling but encouraging them to (legally) steal your content; or
you haven't given any thought to producing viral content, since the use of a "viral" content strategy is giving some brands, big and small, huge marketing ROI.
These are just a few examples of current trends in Content Marketing that could impact your content strategy, and that make a strong case for making sure your strategy can adapt to these and to future trends.
But why else would we want to focus on adaptability in your content marketing strategy? Because that's one of the top qualities of any healthy business or leader. The articles we chose to feature this month's roundup all provide valuable advice based on that idea.
Table of Contents:
Content Marketing Roundup:
Cyrus Shephard on The MOZ blog
This post comes in perfect timing now that many marketers are turning away from guest posting and, instead, investing more time and marketing resources in alternative tactics to increase traffic. The MOZ blog is known to be consistently on the cutting edge of SEO, so as expected, this article is packed with a handful of solid, actionable steps you can put to use immediately to build your audience without any manual link building.
Who Can This Help?
This article would be very helpful for content marketers and SEO's who are refocusing their marketing efforts away from link building. It could also be helpful to business owners and bloggers who have new websites that need a boost in traffic.
From the Post:
"6. Improving site speed
Improving site speed not only improves visitor satisfaction (see point #1) but it may also have a direct influence on your search rankings. In fact, site speed is one of the few ranking factors Google has confirmed.
One of the interesting things we learned this year, with help from the folks at Zoompf, is that actual page load speed may be far less important than Time to First Byte (TTFB). TTFB is the amount of time it takes a server to first respond to a request.
As important as page speed is for desktop search Google considers it even more important for mobile devices. Think about the last time you waited for a page to load on your cell phone with a weak signal."
---
By Shane Jones on KISS Metrics
One of the most important steps on the path to conversion that any reader on your website will take is the landing page. No matter how stellar your content is or how valuable your product offerings may be, the fact of the matter is that if your landing page isn't formatted intuitively for them, your reader will leave without ever performing the desired goal and you both lose. This article is a great, well-researched overview of how to optimize your landing page so that your reader gets the message you want them to get every time.
Who Can This Help?
This post can help established businesses and brands with a website or blog, and where their goal is to capture conversions through one or more landing pages. This applies to those looking for organic traffic goals as well as paid search conversions.
From the Post:
"The Importance of Relevance
One thing that all viewers have in common: they decide whether to even glimpse at your landing page in the first place, or not, based on its relevance. Time is of the essence, and people aren't going to take time out of their day to read or even scan content that doesn't have any significance for them. That's why you need to really get to know your target audience and write content that will specifically appeal to them.
According to e-commerce professional Angie Schottmuller, viewers are looking for content that matches three criteria for them in "the triangle of relevance."
The content is important based on the current season. That is, the content is relevant because it is timely.
The content is associated with the viewer's area of expertise or business. People are interested in content that will help them with their professional development.
The content is significant because it coincides with the viewer's personal interests. Content that appeals to a person's hobbies, interests, curiosities, goals, or dreams is relevant because people like to read about things they enjoy.
While you may not be able to incorporate all three criteria into your landing page, you always should try to target at least two. Find out what's relevant to your users, and then create the corresponding content to encourage them to stay."
---
By Rebecca Lieb on Marketing Land
"Quality vs. quantity" has long been the mantra of any content marketer or online publisher when it comes to publishing valuable content online. However, given the incredible upsurge of mobile and social media usage (i.e.,140 characters or less) in recent years, long form content is not necessarily better in every case of online publishing. This article explores this dilemma in a meaningful way, showing you how mobile-friendly visual and audio-visual content assets will continue to rise in value and popularity, and also why you should start investing in these types of content sooner than later.
Who Can This Help?
This article would be helpful to any business or brand with an established presence online and social media, and who already consistently produces and publishes high-quality content in their niche. This serves as a sign of things to come in the area of online content, and would help these businesses solidify an adaptable content marketing strategy that leverages more visual content.
From the Post:
"Ease of use is key here as well. Platforms like Facebook and Twitter don't create content, rather they enable its dissemination — and if no one updates their status, then these platforms don't stand a chance. Clearly, it's a lot easier to upload that shot of your Hawaiian vacation (or delicious lunch, or mischievous puppy) than to narrate in detail why such things are interesting — especially while using your thumbs and combating auto-correct.
Content Strategy Implications
That content is becoming shorter, less verbose and more visual obviously has tremendous ramifications for content strategy."
---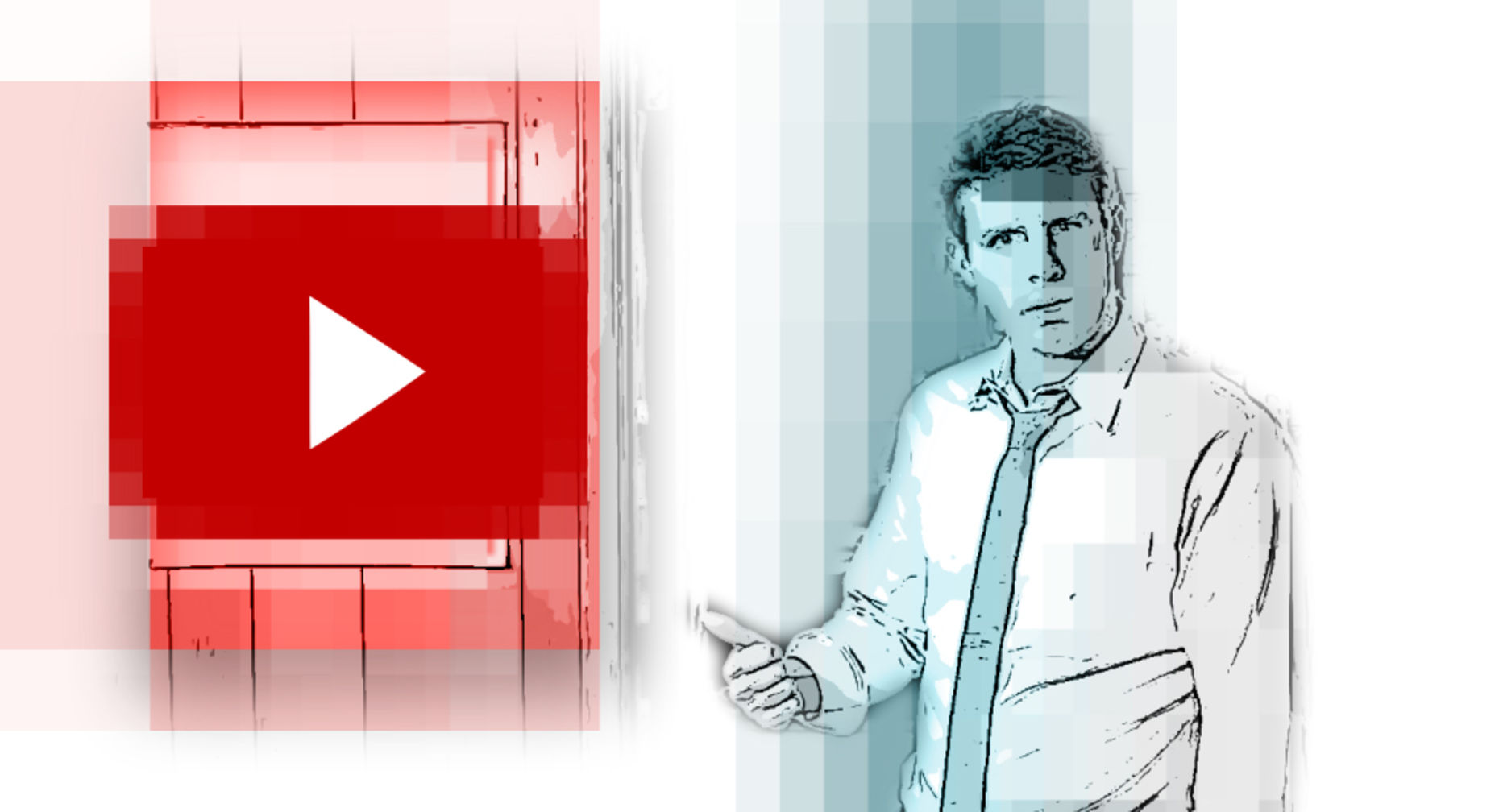 By Tom Doton on The Information
This article evolves around the story of a well-known and highly successful Dollar Shave Club marketing campaign in 2012, which was actually its first marketing video, featuring its founder Michael Dubin talking to the camera. Today, the 93-second spot announcing Dollar Shave is hailed as a prime example of viral startup marketing and if you've watched it, you could probably see how it might have inspired your favorite video campaigns from other brands in the past couple of years. But what's especially interesting to note about this particular viral campaign is that, while the Dollar Shave Club's introductory video campaign was naturally shareable, the company was also actually pushing the "virality" of the video with up to $10,000 a day in paid advertising. This goes to show how leveraging multiple marketing channels on one piece of content can really maximize your ROI.
Who Can This Help?
This article can help virtually any business or brand online today that is open to using and integrating different marketing channels such as television, video, blogging, and paid advertising, to promote their most popular content.

From the Post: N/A (*requires payment to read in full)

---
By Maria Konnikova on The New Yorker
Are you sick of the word "viral" yet? Well too bad, because it's here to stay. Thankfully, among the many marketing strategy articles floating around the web about "how to write a viral post", The New Yorker published this really hearty post that provides a bit more substance about the psychology behind viral posts that is worth a read. While this article was actually published a bit further back than the past month, we just couldn't help but include this in our roundup.
Who Can This Help?
This article can help content marketers who are trying to use viral posts as part of their content strategy, and it could also be of general interest to any marketer who wants to know a bit more about their reader's user experience when it comes to digesting viral content on the web. Because, whether or not you're trying to get your content to go viral, it's always helpful to learn more about your reader.
From the Post:

"The presence of a memory-inducing trigger is also important. We share what we're thinking about—and we think about the things we can remember. This facet of sharing helps explain the appeal of list-type stories (which I wrote about in detail last month), as well as stories that stick in your mind because they are bizarre. Lists also get shared because of another feature that Berger often finds successful: the promise of practical value. "We see top-ten lists on Buzzfeed and the like all the time," he notes. "It allows people to feel like there's a nice packet of useful information that they can share with others." We want to feel smart and for others to perceive us as smart and helpful, so we craft our online image accordingly."
---
By Courtney Seiter on The Buffer Blog
This article is a decidedly very scientific look into content creation and how certain types of content affect your brain, leading to certain actions such as sharing and trusting. It also covers a full gamut of possible emotions that can be triggered by reading content, such as happiness, fear, amusement, interest, surprise, hope, affection, anger, excitement, and more, and makes sense of how these resulting emotions can lead to reader behavior through graphs and comparisons.
Who Can This Help?
This article would be helpful to any content marketer or blogger whose goal is to create compelling content that is likely to be shared and trusted, since this article helps you to literally draw connections between types of content that will make your readers want to share, trust, or reject your content. It is also a generally fascinating read for anyone who is interested in content and on human psychology.
From the Post:
"Anger/disgust make us more stubborn
The hypothalamus is responsible for anger, along with a lot of other base level needs like hunger, thirst, response to pain and sexual satisfaction.
And while anger can lead to other emotions like aggression, it can also create a curious form of stubbornness online, as a recent University of Wisconsin study discovered.

In it, participants were asked to read a blog post containing a balanced discussion of the risks and benefits of nanotechnology. The body of the post was the same for everyone, but one group got civil comments below the article while another got rude comments that involved name-calling and more anger-inducing language.
The rude comments made participants dig in on their stance: Those who thought nanotechnology risks were low became more sure of themselves when exposed to the rude comments, while those who believed otherwise moved further in that direction.
Even more interesting is what happened to those who previously didn't feel one way or another about nanotechnology. The civil group had no change of opinion.
Those exposed to rude comments, however, ended up with a much more polarized understanding of the risks connected with the technology.

Simply including an ad hominem attack in a reader comment was enough to make study participants think the downside of the reported technology was greater than they'd previously thought.
So negativity has a real and lasting effect – and it's evident in how content gets shared, too. In the previously mentioned New York Times viral content study, some negative emotions are positively associated with virality – most specifically, anger."
---
By Dave Schneider on Matthew Woodward
Who Can This Help?
From the Post:
---
By Sonia Simone on CopyBlogger
Real world examples of great marketing are some of the best learning tools, in our opinion, so it's only appropriate that we highlight this article about a little donut shop that utilizes some simple, yet core marketing principles to build an incredible popular and memorable brand. While this donut shop isn't an online business trying to create and promote content, the lessons would apply to any business online today who are trying to establish a memorable brand as well.
Who Can This Help?
As mentioned, this article contains lessons that would help any business online today that is looking to establish a memorable brand around their business. These lessons would be especially helpful for such businesses who are in the early stages of development or who are willing to take risks, since many of the actionable steps mentioned in the article apply to things like your brand imaging and isolating certain audiences (for the betterment of your brand).

From the Post:

"1. Be memorable
Voodoo's signature doughnut is shaped like a voodoo doll with a little pretzel-stick stake through its heart. They have a number of doughnuts on the menu that you can't order without cursing.
[…]
Do they taste better than other doughnuts? If you've been pining for bacon or breakfast cereal on your doughnuts, I guess so. Otherwise, they're a lot like everyone else's doughnuts: delicious for two bites, and then you start to hate yourself.
But if you go to Voodoo once, you want to talk about it. It makes for a great story that their customers love to tell."
---
By Trond Lyngbo on Search Engine Land
Many companies online today understand the need to enlist the help of an SEO professional in order to make sure their business stays competitive online. But unless you're an SEO professional yourself, or have strong knowledge about SEO concepts and the changing marketing landscape when it comes to Google and search engine marketing, it's hard to make sense about what SEO is supposed to accomplish for your business and how much it "should cost". This article answers these questions while also putting things into perspective when you're trying to figure out where SEO fits into your overall content marketing strategy.
Who Can This Help?
This article would be most helpful to businesses who are looking to hire SEO help, or who are evaluating where SEO belongs in their current content marketing strategy.

From the Post:

"SEO Is More Than Link Building Or Even Content Marketing
Business owners sometimes view SEO as pure link building and little else. They ask for a quote to build x number of links every month and then evaluate bids based on the cost per link — without really understanding how these links are created or how link quality differs based on location.
All links are not created equal.
Site-wide footer links differ from low-quality blogs with high outbound link counts
Forum signatures, blog comments, press releases and social media back links have varying weight and impact on search ranking
Links from authoritative sites are worth their weight in gold
Great content marketing can attract links of high value and long-term benefits
There's no single magic tool that will by itself dramatically improve your site's ranking.
Even if there once was, those days are long gone. SEO just doesn't work that way anymore."
---
by Brian Dean

Although the state of SEO is going through a time a change nowadays, with Google cracking down more frequently it seems on various tactics that it used to promote, one content promotion tactic that will never go out of style is blogger outreach. Reaching out one-on-one to fellow bloggers and website owners to discuss and share content is what the internet was meant for, so its high time that you start honing your blogger outreach processes if you haven't yet done so. This article is a great, step-by-step resource to help you get started and ultimately maximize the effectiveness of all of your blogger outreach.
Who Can This Help?
This article would be helpful to bloggers and website owners who actively reach out to other bloggers to network and/or to promote and share content, since it gives you some solid tips on how to organize your outreach in a meaningful way.
From the Post:

"Step #2: Separate Your Target Bloggers Into Tiers
Let's face facts: not all blogs are created equal. Some blogs are big, well respected and get tons of traffic and engagement. Others, well, not so much.
One of the most common mistakes that people make with blogger outreach is using the same approach for every blog on their list.
That makes ZERO sense.
To get the most from your outreach, you need to divide your target bloggers into two or three different tiers. That way, you can give industry leaders the TLC they need … while taking a more direct approach with everyone else."
---
By Dianna Huff on Content Marketing Institute
A large portion of businesses publishing content online today are B2B companies and, for these companies, since the stakes are higher, there are unique challenges when it comes to website content optimization. One of those challenges is how to appear trustworthy to potential buyers. This article is a great resource for B2B companies in that regard because it explains precisely how potential B2B buyers distinguish trustworthiness online, starting with the most important destination – your website.
Who Can This Help?
This article is obviously most helpful to B2B companies who do a significant amount of business online and who obtain a decent portion of their leads from their website. However, the tactics covered within the article could be appropriate for other types of companies as well who are concerned with projecting a trustworthy presence online.
From the Post:
"One reason companies may leave off contact information — and instead force people to contact them through a one-size-fits-all form — is because it's harder to track people when they call or email. By tying a web form to a marketing automation or CRM system, it's easier to get names into a database and then track subsequent conversations with them.
But here's the thing: Our findings say that the vast majority of buyers prefer to contact vendors through email (81 percent) or phone (58 percent).
More importantly, forcing potential buyers to go through a form reduces leads. When asked, "How important are the following items with regard to moving forward with a Request for Proposal/Quote?: Company Address/Contact Information, Product Pricing, Lead or Ship Times, and Product Name," 68 percent of survey respondents indicated that they consider "Company Address and Contact Information" to be "Critically Important" with regard to moving forward with a vendor.
The reality is that buyers source vendors online. Once buyers have a short list of suppliers, they'll send these names to a purchasing agent or will send out RFQs. If a buyer can't find the information needed to send out an RFQ, the vendor gets scratched and the buyer moves on — with the vendor never knowing the buyer was on the website or that it was in the running. In short, buyers pre-qualify vendors and suppliers, and they do this using the website content they find."
---
Have great a Content Marketing article you'd like to share? Leave us a note in the comments section.