Regardless of if you're a seasoned marketing veteran or relatively new to the Content Marketing world, there are tons of content marketing tools available on the market today (many of which are absolutely free) that are guaranteed to help you reach your marketing goals faster and easier. Whether it's for content strategy, content creation, content sharing, or content promotion, there is a tool for everything.
What we're most curious about, however, is which one of the hundreds of content marketing tools out there is most worth your while? Which tool is the most useful, most popular? To find that out, we reached out to a bunch of successful and established content marketing experts to see what content marketing tools they actually use and love. Specifically, we asked this question:
"What are some of your favorite content marketing tools to use, and how do you use them?"
We received an incredible range of answers and insight, and for that we heartily thank each and every participant who provided their honest, expert advice. Find out which content marketing tools are our 27 content marketing experts' favorites:
Meet Our Panel of Experts:
Arnie Kuenn
Arnie Kuenn is the CEO of Vertical Measures, a search, social & content marketing agency helping their clients get more traffic, more leads, and more business. Arnie has held executive positions in the world of new technologies and marketing for more than 20 years. He is a frequent speaker and author of the award winning content marketing book Accelerate! Moving Your Business Forward Through the Convergence of Search, Social & Content Marketing available on Amazon.
"What are some of your favorite content marketing tools to use, and how do you use them?"
There are many tools for different aspects of content marketing, so for this article I will focus on one aspect of our content marketing methodology – the research process. We use several different tools to find valuable content opportunities for our clients. Below are a few of them.
1) Your Internal Team. This is not your traditional "tool," but more of a process. Start by reaching out to your staff and ask them: "What are you asked by customers and prospects all the time?" Ask anyone in your organization that interacts with clients and write down all of these questions. This will be the foundation for the next few tools.
2) Google Is Your Best Friend. Using some of the ideas you just gathered (above), and maybe even some important keyword phrases for your business, enter those phrases right into Google search and look at the "suggestions" Google displays automatically. Often we find great content ideas right there. Upon completion of entering that query, you can scroll down to the bottom of the page for additional ideas in the "related searches" area.
3) Question & Answers Sites. Using some of the ideas you are now starting to accumulate, we then recommend sites like Yahoo Answers, Answers.com and Quora. Simply enter your keyword phrases to look for related questions that are being asked. The concept is: if people are seeking answers to these questions online, why not create content that answers these questions and post it on your website? People will find you via that content and feel you are the authority on that subject.
Using just these tools and the mini-process above, we often discover hundreds of content ideas for our clients. We then use some tools to help us prioritize the opportunities based on competition and search volumes. Since most people use search prior to making a purchase or doing business with a company, that is where we focus our research.
---
Joe Pulizzi
Joe Pulizzi, founder of Content Marketing Institute and author of the new book, "Epic Content Marketing".
"What are some of your favorite content marketing tools to use, and how do you use them?"
Build Your Subscriber Database with SlideShare Pro
Having a subscription strategy is critical to any content marketing professional. I'm astounded that more marketers are not actively using SlideShare as part of acquiring subscribers to your content. If you're not familiar, SlideShare was purchased by LinkedIn and sees about 100 million visitors per month. Simply put, SlideShare is the YouTube for PowerPoint presentations (and so much more).
A SlideShare Pro account starts at $16 per month and gives you the opportunity to collect leads and/or subscribers. We at the Content Marketing Institute have been using SlideShare Pro for two years now, and it is our #2 overall source for new subscribers. That means we have done nothing different with deploying content on SlideShare, but now we are actively driving new leads. Also, SlideShare can be integrated with most marketing automation systems.
Pippity
Pippity is a pop-over form that we use to acquire new subscribers to our content. We've been using Pippity for years now and it has quickly become our number one way of gaining new subscribers. Key: be sure you are giving away an amazing piece of content because it won't work if you don't.
---
Dustin Christensen
Dustin is the digital marketing manager at JacksonWhite Law, where he focuses on content marketing, SEO and PPC. He also blogs about digital marketing topics at BrandRise.
"What are some of your favorite content marketing tools to use, and how do you use them?"
One of the most effective content marketing tools I use is Quora. Though it's more of a platform, I use Quora to not only find content marketing ideas and topics, but to discover and engage with experts that I might not find otherwise. It's a great way to generate content ideas, while also demonstrating one's own insight by answering relevant questions with unique value.
I find that the referral traffic from Quora is usually very high quality, and the content we produce that was based on Quora research is often our most engaging. There's a reason that sites like the Huffington Post, Forbes, Slate and Newsweek have all begun posting Quora-based content on their sites, and I think content marketers of all levels can do the same type of leveraging, in their own way.
The types of questions and answers that are found on Quora also mesh well with the trend of semantic search – these are all very natural queries that offer value and insight both to those asking and answering questions.
---
Grant Tilus
Grant Tilus leads a team of inbound marketing specialists at Collegis Education. He helps manage the production, outreach and promotion of content to achieve specific business goals. He will also be presenting about creating content via Hangouts on Air at SMX West this spring.
"What are some of your favorite content marketing tools to use, and how do you use them?"
Trello and Ubersuggest are by far my favorite content marketing tools. Trello is great for organizing, assigning and tracking the content ideation, writing and publishing process; especially when you have lots of content coming from many different writers. Ubersuggest is a great place to go for keyword ideas based on Google's suggested searches; perfect for finding long tail phrases with low competition.
---
Justin Garrity
Justin Garrity is the VP of Product and Marketing at Postano. Justin has over 15 years of experience in product design, user experience, data visualization, marketing, and branding. Justin is passionate about social media and leveraging data to create more engaging experiences for brands and their fans.
"What are some of your favorite content marketing tools to use, and how do you use them?"
As the quality of user-generated content (UGC) has risen in the past few years, brands should tap into their consumers for authentic, quality content. Using a tool like Postano's Platform, brands can gain unprecedented visibility of fan activity across all major social networks, and can easily curate and publish the best content into social hubs, event/in-store displays, command centers, making it easier for brands to engage with their consumers/fans.
---
Gloria Rand
Gloria Rand specializes in developing innovative programs that help people maximize the power of the Internet, and quickly increases their online visibility, profits and success. As a Leading Expert in Copywriting and Social Media Marketing, entrepreneurs and small business owners call upon her to help them overcome their biggest internet marketing challenges and create an online presence that dramatically improves their leads and sales.
Gloria is a Contributing Author to the book, "Mogul Mom – How to Quit Your Job, Start Your Own Business, and Join the Work-at-Home Mom Revolution." Her innovative blog has been rated as one of the top 11 copywriting blogs for search engine optimization by Wordstream. Find out more about Gloria at www.gloriarand.com.
"What are some of your favorite content marketing tools to use, and how do you use them?"
My newest and most favorite content marketing tool is HubSpot's Blog Topic Generator:
http://www.hubspot.com/blog-topic-generator [2].
I've been writing blog articles for a landscape lighting contractor for the last year, and now I have a wonderful new resource to come up with subjects for his next article. Not to mention, it's a wonderful tool for my own blog! All you do is input three different keywords, and HubSpot returns 5 different article titles. I love it!
My next favorite content marketing tool is Pinterest. I've been pinning images from my blog articles for several months now, and it is by far the best traffic generating tool to my website. I make sure that when I pin an image it includes the title of my blog article as well as the URL of my website so that people know right away where the image came from.
---
John Leo Weber
John Leo Weber is a digital marketing specialist and copywriter with Geek Powered Studios in Austin TX. He has a bachelors degree in Communications and New Media from The University of Minnesota, and has a passion for helping entrepreneurs successfully grow their brands. He is also a contributor at Search Engine Journal, and I've been featured in publications like MSN Money, Yahoo Finance, and Care.com.
"What are some of your favorite content marketing tools to use, and how do you use them?"
I really like to use third party image banner ad networks to distribute visual ads beyond Google partner sites, and to get good placement on social media sites like Facebook. The image ads through networks like Perfect Audience provide great ROI and increased conversions. They give our clients a competitive advantage over their competitors who might only be advertising on one network or channel.
---
Jessica Levin
Jessica Levin, MBA, CMP, CAE is the President and Chief Connector for Seven Degrees Communications. Jessica uses social technology to build and strengthen both personal and business relationships and teaches others how to embrace social media as a way to create both corporate and personal brands. Jessica is a frequent presenter on the topic of strategic social media, event engagement and integrating marketing and technology. and is also contributing author to the book "The Tweeting Meeting."
Jessica is the President of the New Jersey Professional Marketers Association (NJPSMG)  and serves as the Interactive Education Chair for Association for Accounting Marketing (AAM). In addition, she serves on the social media advisory group for the Professional Convention Management Association (PCMA) and was named New Jersey's 2009 Top Forty Under 40.
"What are some of your favorite content marketing tools to use, and how do you use them?"
Blogs are one of my favorite tools because it is socially acceptable for them to be brief (300 – 500 words). If written well, one can convey a point to the reader in this short format. It's longer than a tweet or a Facebook post and a bit more formal in nature. I work with a lot of B2B clients and this is an effective tool for demonstrating thought leadership and making the SEO monsters happy.
Also, blogs require commitment and while it seems that there are so many out there, the quality ones are few and far between. For an organization that really wants to make an impact and position themselves to be thinkers, this is a great way to do it. If one represents a more visual product, photos distributed through Pinterest or Instagram can be effective, but I am along a fan of infographics. These are not just a fun buzzword, but by using visuals to breakdown a complicated message or process, you help the reader to understand and remember.
Personally, I am a heavy user of Facebook and Twitter, but I think these are good places to push out content. In order to be a try thought leader, an organization must create and not just curate. It's blog and info graphics for me.
---
Christopher Griffith
Christopher Griffith is the Director of Content Marketing at WizeHive.
"What are some of your favorite content marketing tools to use, and how do you use them?"
1. InboundWriter – I use a program called InboundWriter to help optimize my content for web searches. It allows you to select which keywords you'd like to focus on and really helps you craft a great article that will show in search results for that topic.
2. Google Docs – I'm sure most bloggers do the same, but Google Docs has been a game changer for me. Being able to share articles with the rest of my team before publishing, and let them make edits in real time… I don't know what I do without it.
3. WizeHive Swarm – Before using Swarm to manage the content I work on (which posts are in the draft stage, which articles need to be reviewed, which articles need approval from a third party client), I used a google spreadsheet and it would take a lot of time each day to look through and see what stage everything was in, but now Swarm's interface allows me to manipulate this data in many different ways so I can get the information I need very, very quickly.
---
Collin Jarman
Collin is an SEO at Click Optimize, a web design and internet marketing agency located in Raleigh, NC.
"What are some of your favorite content marketing tools to use, and how do you use them?"
My favorite content marketing tool is HARO (helpareporter.com). As an SEO, linkbuilding is a core aspect of my job. Rather than email out and ask companies for links, I find it much more effective to actually offer value. If I help a company or reporter by answering an interview question or contributing to an article in some way, they are much more likely to link back to our site. This creates a true mutually-beneficial relationships between content sources and creators, and has the added perk of boosting the credibility of both.
---
John Lincoln
John Lincoln is Co-Owner of Ignite Visibility, an advanced Internet marketing company specializing in SEO, social media, reputation management and pay per click. With over 10 years of demanding industry experience, John has worked on well over 100 Internet marketing campaigns, many of which were with global brands, fortune 100 companies and household names.
"What are some of your favorite content marketing tools to use, and how do you use them?"
My own company, Ignite Visibility, has released a significant amount of resources to assist Internet marketers with content marketing, and although I'm biased, these are some of my favorite tools:
Internet Marketing Whitepapers
This collection of 6 advanced whitepapers helps those looking to learn about SEO and top social media websites online. White papers include the Ignite Visibility SEO Starter Guide and white papers provided by Facebook, Twitter, YouTube, Google + and Pinterest. http://ignitevisibility.com/internet-marketing-white-papers/
Social Media Strategy Planner Tool
This is a lightweight application that allows companies to create a social media strategy that is integrated with their SEO strategy. http://ignitevisibility.com/social-media-planner/
Other Internet marketing resources provided by Ignite Visibility include the Google Update History Timeline, which tracks all major Google updates, Ignite Visibility data driven Infographics and Ignite Visibility University, the monthly Ignite Visibility Internet marketing video education segment.
---
Adam Connell
Adam Connell is the Marketing Manager of UK Linkology, a content marketing agency based in the UK.
"What are some of your favorite content marketing tools to use, and how do you use them?"
There are a lot of tools that myself and my team use, but I find that it's very important to understand the types of content that is working well within your sector before you can put a full strategy together.
You also need to tap into the established audiences of influencers within that sector to help extend the reach of your content.
I use a combination of tools for this:
Buzzsumo – this tool allows me to identify the top content for a specific keyword of on a specific domain and see how they perform in social media.
Inkybee – while Buzzsumo has influencer research built in, I find the entire process can be managed easily within Inkybee. The metrics pulled in here are incredibly useful for identifying a blogs influence. I can also track relationships and the social reach of blog posts alongside integrated Google Analytics data amongst other things
There are a lot of tools that I use in addition to these, but one constant remains true in content marketing – once the research has been done and the content has been published; you need to dedicate the time to market the content effectively. Clicking publish just isn't enough.
---
Nicole Beckett
Nicole Beckett is the President of Premier Content Source, Inc. Prior her current position, she spent more than a decade in TV news. Today, Nicole uses her journalism skills to give her clients content that's engaging, compelling, and of course, informative.
"What are some of your favorite content marketing tools to use, and how do you use them?"
I don't think that a bunch of fancy gadgets can help when it comes to content marketing. After all, great content creates a bond with the readers, so I stay away from any tool that promises to automate the writing process.
When it comes time to brainstorm new topic ideas for my blog and my guest posts, I rely mainly on good ol' fashioned Google. I can always find something in Google News that inspires me — like the results of a new study or a new development that's generating alot of attention. I also head onto Twitter to see what's trending.
When it comes time to promote my content, I use many of the same tools that other marketers do — like Twitter, Google+, and LinkedIn. I also tap into the power of BizSugar, a community that's chock full of entrepreneurs and marketers (my target audience!). I also think the American Express OPEN Forum is a real goldmine. Not only can I promote things that I've written, I can also see what kinds of questions other business owners are asking — which helps me come up with new topics to write about!
---
Jerry Rackley
Jerry Rackley is the Chief Analyst for Demand Metric. With 30 years of experience in Marketing at IBM, Esker Software, and Stillwater National Bank, Jerry is very versatile with his expertise. At Demand Metric he runs their primary research study programs. Jerry also teaches Marketing at Oklahoma State University.
"What are some of your favorite content marketing tools to use, and how do you use them?"
The Google keyword tool is one of my favorites, because it allows me to know which keywords are likely to generate the most search results (and hence, clicks) in the content I produce. The basic data this tool provides – monthly search volume and the level of competition for the term(s) – is very helpful when authoring content for marketing purposes.
---
Bob Bentz
Bob Bentz is president of ATS Mobile, a mobile marketing agency in suburban Philadelphia with international offices in London, Prague, and Toronto. Bob helps advertisers, advertising agencies, and media partners sell more with mobile marketing.
"What are some of your favorite content marketing tools to use, and how do you use them?"
My favorite content marketing tool is to get quotes from numerous experts about a particular topic. Why? Because, when I publish their information they almost always will link back to my site to promote themselves. Be sure to give them props like "Top 30 Experts in Mobile Marketing" or something similar. You'll get bonus readers from the link and it will also help your SEO!
---
Jeromy Ko
Jeromy Ko is the brand strategist and ad buyer for The Social Firm. We are a full-service digital marketing agency in Columbus,OH. You can find more at The Social Firm website: http://www.thesocialfirm.com/.
"What are some of your favorite content marketing tools to use, and how do you use them?"
Some content marketing tools that I couldn't live without are Sprout Social and Hootsuite. Both of these programs are social media tools that provide valuable data. I utilize Sprout Social to track data on my social media profiles. They offer in-depth analytics such as impression
Hootsuite is a tool that allows me to schedule posts on my social media channels. The best part of Hootsuite is that it automatically identifies the best time to post the content based on algorithms.
---
Derek Merdinyan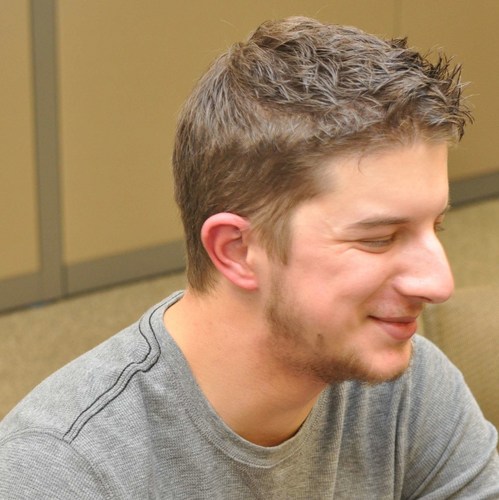 Derek Merdinyan is an author and founder of VideoIgniter.com – a web app offering computer animation services on demand to agencies and businesses.
"What are some of your favorite content marketing tools to use, and how do you use them?"
At Video Igniter when it comes to content, we eat our own dog food. Every few weeks we work with an expert in the online/marketing/video space to co-produce a short animated video that provides educational value for our target audience (online/digital marketers).
We then syndicate our videos to a collection of blogs using a special embed code that displays an email lead generation capture form over the last frame of the video for viewers who watch the complete video. From there, people can opt in to an email drip campaign and be connected with our sales team.
---
Eva McKnight
Eva McKnight is the PR, social media, and content specialist at Formstack, an Indianapolis-based form building and data collection platform.
"What are some of your favorite content marketing tools to use, and how do you use them?"
My favorite content marketing tool is the email marketing platform. There are so many ESPs that allow you to safely send marketing emails to your list. Email is often discounted as an "ancient" marketing trend, but it's a great way to put your content right in front of your customers in a place they visit every day – their inboxes. At Formstack, we use email marketing tools to follow up with new trial users, send surveys, and communicate company news to our customer base.
---
Kendall Bird
Kendall Bird is an Online Community Specialist for Collegis Education, a Chicago-based tech company specializing in the education sector. With her Bachelor's degree in public relations and a passion for social media, she enjoys writing motivating and enthusiastic blog content to encourage prospective and current students.
"What are some of your favorite content marketing tools to use, and how do you use them?"
As a content creator for Collegis Education, I enjoy working with BuzzStream. It's an outreach management tool that makes working with contacts for blog articles ten times easier. Not only does it organize all of your contacts, but it saves you time because you no longer have to keep spreadsheets of contacts saved to your computer.
---
Brad Hines
Brad Hines is a Digital Marketing & Social Media Strategist at BradfordHines.com and YumDomains.com. He is also a Freelance Writer and Founder of HungryKids.org.
"What are some of your favorite content marketing tools to use, and how do you use them?"
One of my favorite tools that I recommend to all of my clients is the Buffer tool. Buffer is a must for connecting multiple social media accounts to post from one button, and also to be able to schedule the posts. There are other tools that do this like Hootsuite but I like Buffer the best as a result of experience with them all.
---
Tara Adams
Tara Adams is Owner and CEO of Adams Edge Marketing, specializing in Inbound Online Marketing and Content Marketing.
"What are some of your favorite content marketing tools to use, and how do you use them?"
Every piece lives or dies by the title.
I really like to start out simple by going to Google search and begin to look through the blog and discussions to see what is trending and relevant. Even if I find great stuff to create a great headline, I will still check in with trendspottr.com or ubersuggest.com to get more ideas. Twitter is a great place to find trending news and the tolls I just listed are free and both check in with twitter.
Every great piece has to have a great image to go along with it and if the budget is tight, I will look through creative commons for free images and their license to use. It's very important you have the license to use the image.
Once you have your title, a great piece written and an image to go along with it – you really need to promote the piece and social media like Facebook, Twitter and Pinterest are great for reaching others. Google+ is great for SEO reasons. Digg, Reddit and Tumblr are great Social Sharing sites to further promote your content.
---
Carly Fauth
Carly Fauth is Director of Marketing and Outreach at Money Crashers, a financial education website. Find out more at http://www.moneycrashers.com/.
"What are some of your favorite content marketing tools to use, and how do you use them?"
One content marketing tool to consider is called Buffer. It allows you to schedule your social media updates at set times during the day and to specified social media accounts. It also provides analytics capabilities.
Another tool is called OneSpot. It transforms your content into advertising "spots' which are then distributed to multiple websites.
There's also Content Blvd which helps marketers connect with relevant publishers in order to get their content out to a larger audience.
Yoast is another. It's a plug in for WordPress that helps with website optimization.
---
Daniel J. Lewis
Daniel J. Lewis is an award-winning podcaster and helps others launch and improve their own podcasts for sharing their passions and succeeding in business. Daniel offers one-on-one consulting; speaks on technology, social media, and theology; and Daniel hosts a network of award-nominated Internet shows. Learn more at TheAudacitytoPodcast.com.
"What are some of your favorite content marketing tools to use, and how do you use them?"
Audio podcasting is my greatest form of content-marketing. It allows me to share my content with genuine emotion, which establishes me as an industry expert and markets my knowledge internationally. My audience can take my content on a mobile device and consume it while driving, working, mowing the yard, or anything where they can listen while doing something else. This also means my content is available on my site (audio and written) as well as several podcast apps and directories. I could not be a successful entrepreneur today without my podcasts.
---
C. Anne Tipton
C. Anne Tipton is a business and lifestyle design coach and motivational speaker who helps business owners create the life of their dreams. Her book, "Design and Create Your Best Year Ever," engages the reader in a series of exercises that help provide clarity and confidence while creating a plan. You can find her at www.dolessearnmore.com.
"What are some of your favorite content marketing tools to use, and how do you use them?"
One of the biggest challenges that consistent bloggers face is coming up with new content. It gets boring for your readers, and to write when you are constantly talking about the same things! CurationSoft has really solved that problem for me! It is constantly giving me ideas about topics to blog or post about.
---
Tom Bukevicius
Tom Bukevicius is the Founder of Supero Media and oversees their client relationships, operations, and marketing. He ensures that the clients are happy, projects are delivered and there is always buzz about Supero. Tom's extensive experience spans across small businesses and Fortune 500 companies.
"What are some of your favorite content marketing tools to use, and how do you use them?"
Basecamp is my favorite tool for content marketing, It helps me manage the content writing workflow: from idea, to research, writing, editing, and publishing.
---
Robin Samora
Robin Samora is the Founder of Robin Samora, Inc., a PR, branding and Promotions firm in Boston, MA. A seasoned pro with over 20 years of sales and marketing experience, Robin knows that successful businesses don't wait for things to happen, they make them happen. Shea also believes in paying it forward and is the Founder of the Let's Make You Shine Fund, which empowers young women with a gift, to further their education. Proceeds from her business help support this important cause.
"What are some of your favorite content marketing tools to use, and how do you use them?"
We use Feedly as our main content curation tool. Anytime we come across a new blog or website with great PR content, we add them to our Feedly account. We find this content on all different platforms; Twitter, Google+, Facebook and we use both Buffer App and Hootsuite to distribute new content. We also do frequent searches on those platforms for PR keywords to find new content. Sites like Social Buzz Club and Triberr also help us find the right articles for our audience and we utilize Twitter lists to curate from trusted sources.
---
Joshua Mackens
Joshua Mackens is the President of both the Local Business Internet Marketing University and its parent company, Tutelary Marketing. He is extremely passionate about helping local businesses achieve their internet marketing goals. Find out more about Joshua at their website: university.tutelarymarketing.com
"What are some of your favorite content marketing tools to use, and how do you use them?"
Our favorite tool to use for content marketing by far is Google+ Hangouts.
We love Hangouts for a variety of reasons but mostly because we feel like they bring the most value. Google+ Hangouts are normally live (or the good ones are anyway). The participants can ask a question or make a comment and get an answer immediately unlike in a blog post, ebook, or podcast.
Google+ Hangouts also employ the visual component of communication which you can't find in print or audio mediums obviously. Your fans can see you, which is a big deal. The live component and Q&A functionality Google+ Hangouts boast means there's a much broader potential for participation with fans. Participation in content marketing is key.
There's also a much broader array of communication tools available through Google+ Hangouts as well. With podcasts I can tell you how to do something. On a blog post, I can tell you and try to walk you through it with pictures. In a Google+ Hangout I can SHOW you through sharing my screen. Not to mention how fun Google+ Hangouts are, not only for the participants but also for the hosts as well.
---
Do you have a favorite content marketing tool that isn't on here that you think should be? Leave us a note!